dBpoweramp Windows Integration

dBpoweramp integrates with Windows in various ways, all configurable from the Control Center >> Advanced Settings:


Popup Information Tips

Hold the mouse over a supported audio track and dBpoweramp supplies details: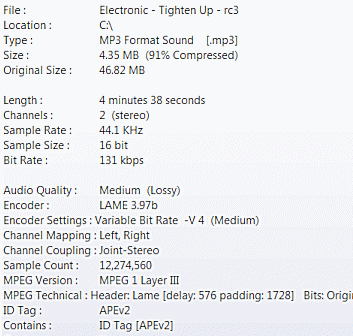 Context Menu

On the right click menu for audio tracks dBpoweramp adds Convert To that will invoke Music Converter.

Edit ID-Tag is also placed on an audio tracks right click menu. When editing ID-Tags select an album worth of files before invoking tag editor and the main values can be set for all tracks at once: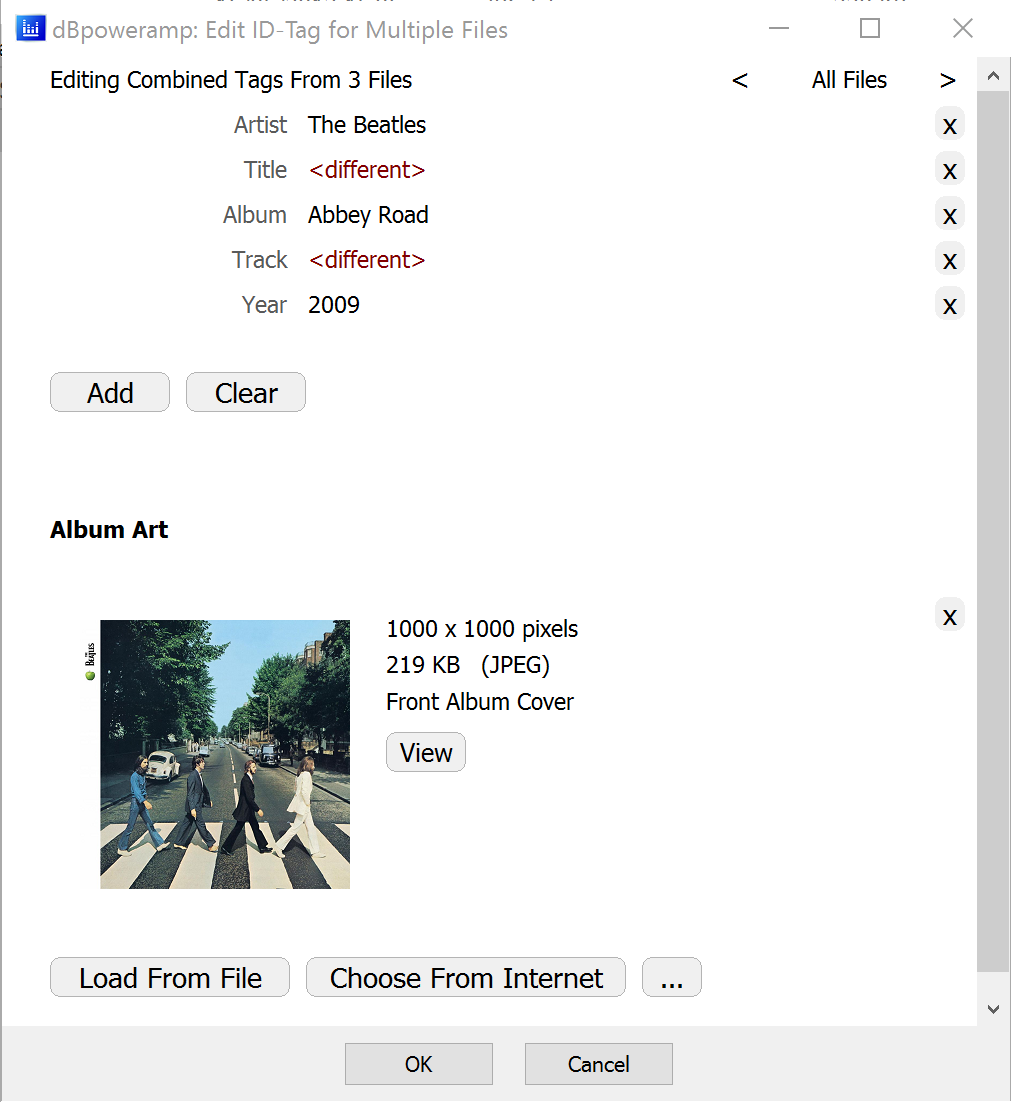 When editing multiple files, like in the example above, any fields which are not matching between files are shown as <different>, it is possible to change all tracks to a single value by replacing <different>. At the top right of the tag editor are < > buttons, clicking these allows the individual files to be edited. When typing an artist, or album values are read from dBpoweramps server to enable predictive typing (such as listing all album titles for the set album artist).

By default the tag editor will show a base number of ID tags, this helps data entry if there are no tags in the file. This list of blank tags to show can be edited by changing the file: %appdata%\dBpoweramp\DefaultTagEdit.txt

Album art can be added from the Internet, loaded from file, pasted from the clipboard, or even acquired from a scanner.
Also clicking '...' allows the current art to be reduced in size, exported to or imported from Folder.jpg

There is also an option for adding 'dBpoweramp Batch Convert' and 'dBpoweramp Edit ID-Tags' to folders, so they can be right clicked and invoke the respective programs with all audio tracks in said folder included.


Thumbnail and Property Handler
dBpoweramp enables Windows to work with file types it does not natively support. Album art is shown and tag editing is possible from Windows File Explorer (by enabling the details pane):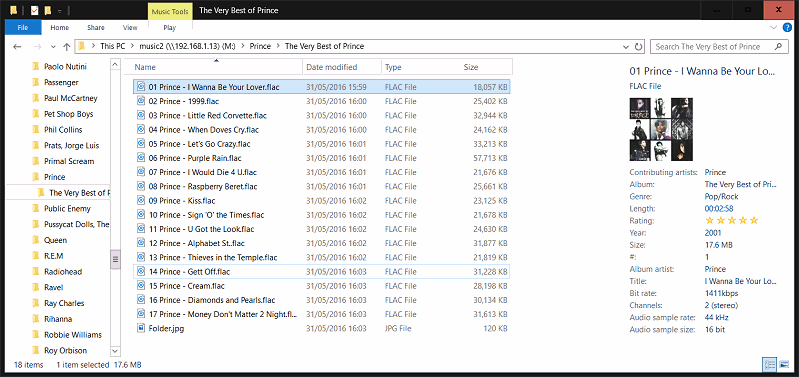 By default Windows will self handle the tag reading and writing of certain file types (such as FLAC), read [why dBpoweramp should take over] this functionality and how to enable it.


Audio Property Page

Select one or more audio files, right click and choose Properties >> Audio Properties tab: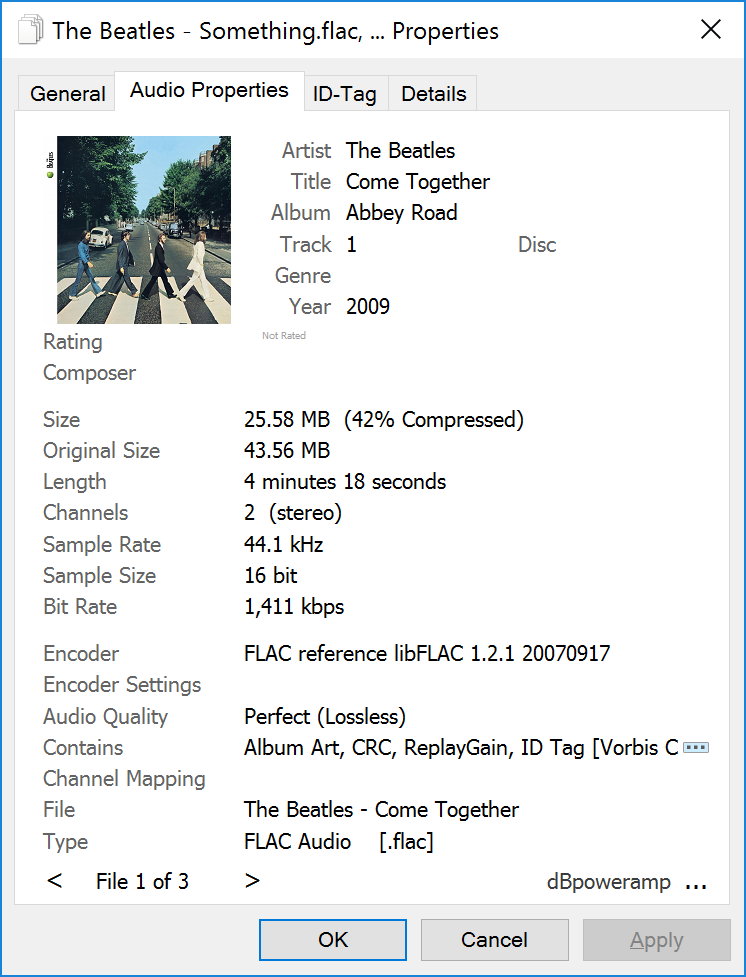 This tab lists general details on the file(s) in question, multiple files can be viewed together or individually.

Copy the details to the clipboard with the menu in the lower right corner.

Should detailed audio properties be required there is an [Audio Info] utility codec, this can extract audio properties for multiple files and place them into an Excel spreadsheet.


Inprocess Tag Reading

Loads the dBpoweramp codecs into the shell to read ID Tags, the advantage is it is much quicker at reading tags.




Main Index